The app on this page is available in the AppStoreTM

click here to get to the regular 'iWand' version (not rated)


support line : +49 171 182 4770
from Germany : (0171) 182 4770
(cellular phone) or the eMail address shipped with your iTunes / AppStore [TM] purchase.
---
Support Page for 'iWand 17+'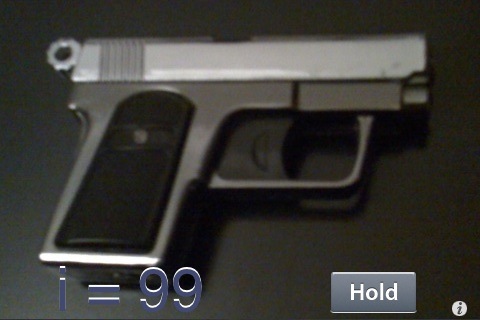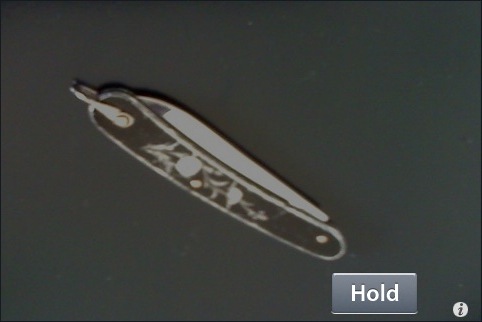 iWand is a (fake) metal detector for your next cops and robbers party.

A "not allowed" image or the image of a small gun (depending on your settings)
appears gradually and a sound can be heard when you reach the horizontal holding
position of the iPhone or iPod touch while "wanding" a person with it.
(With a bit of practice you can determine where the "contraband" seems to be hidden.)

The horizontal holding position can be calibrated and left-handed usage
(the home button shows to the holding hand) or right-handed usage
(home button shows away from hand) as well as the image that is shown
can be set in an option-screen.

An intensity-meter shows the detection strength of the hidden object as a value from i=0 to i=100 (percent).

Under usual conditions it is sufficient to connect earphones to the iPod Touch in order to hear the sound
in the vicinity of the device, but in a louder environment external speakers are recommended.

Use the [Hold]/[Release] button to freeze the image , so that it can be shown to the person that is wanded.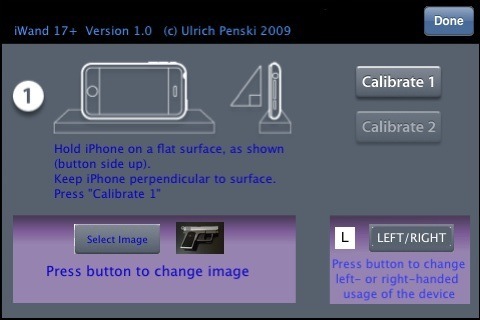 After pressing the (i) button you can calibrate the horizontal position of the built-in accelerometer to that edge of the iPhone or iPod touch
which shows the "i = ..." text and the [hold] and (i) buttons
(i.e. the lower edge in landscape position of the device when the "home-button" is positioned to the left).
Press the [LEFT/RIGHT] button to change left-handed or right-handed usage.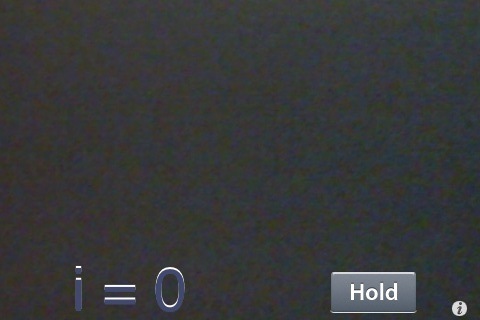 When the contraband is "out of range" (i.e. when you hold the device in an angle exceeding +40 or -40 degrees
relative to the calibrated horizontal position) , the screen shows a blurry image (similar to x-ray screens)
and displays a low intensity value (e.g. "i = 0").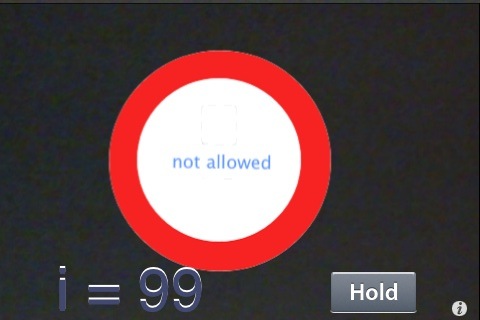 (the optional image that is also used in the non-rated version of 'iWand')
---
this page has been updated on January-19-2009